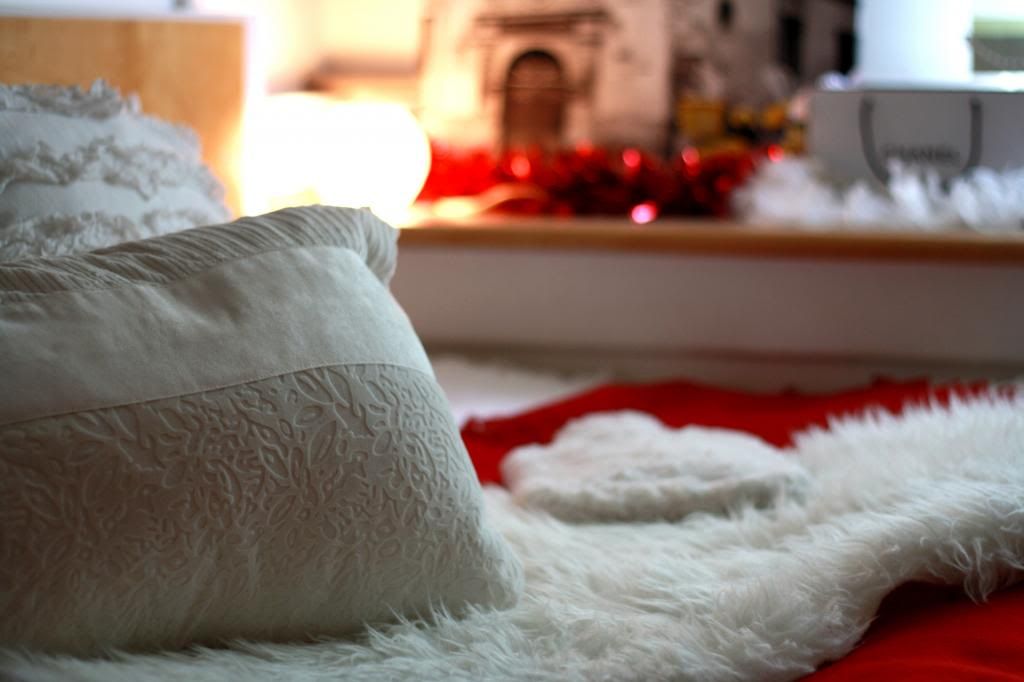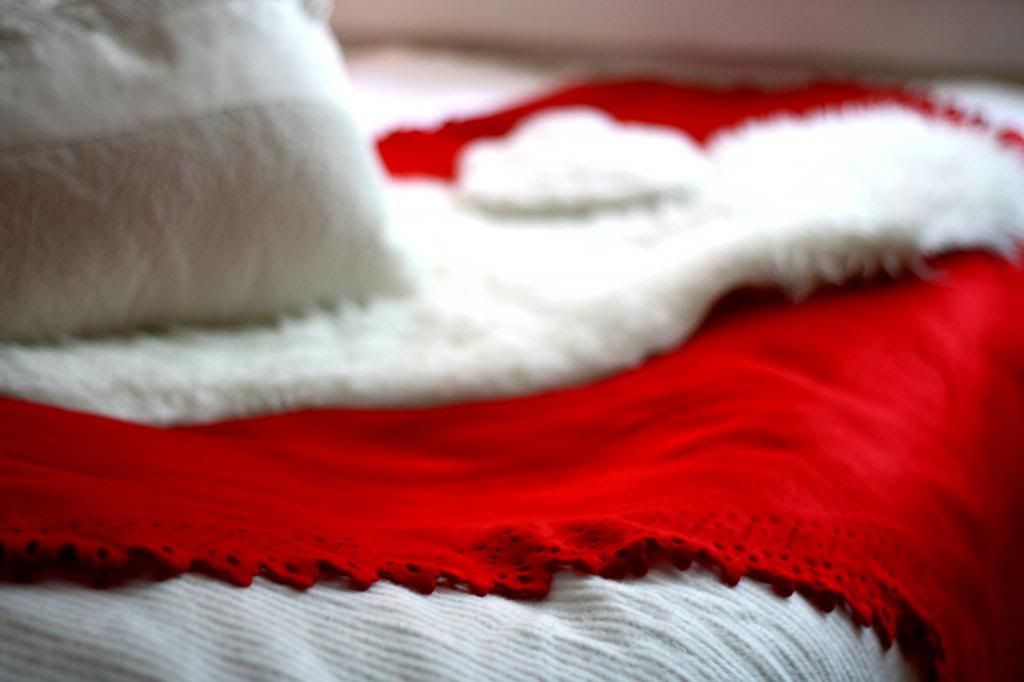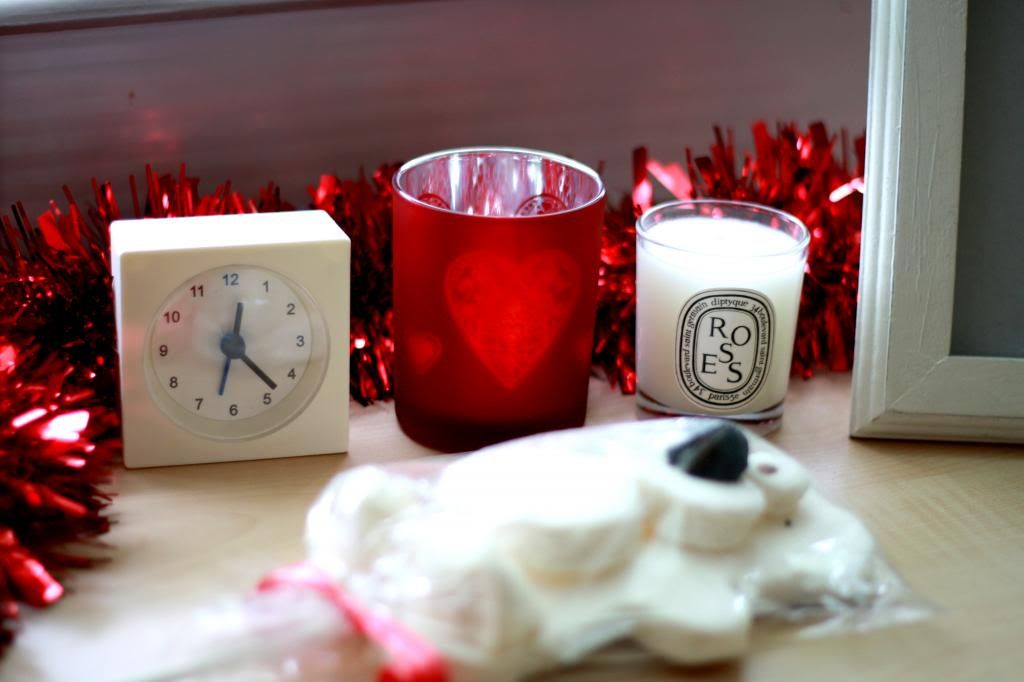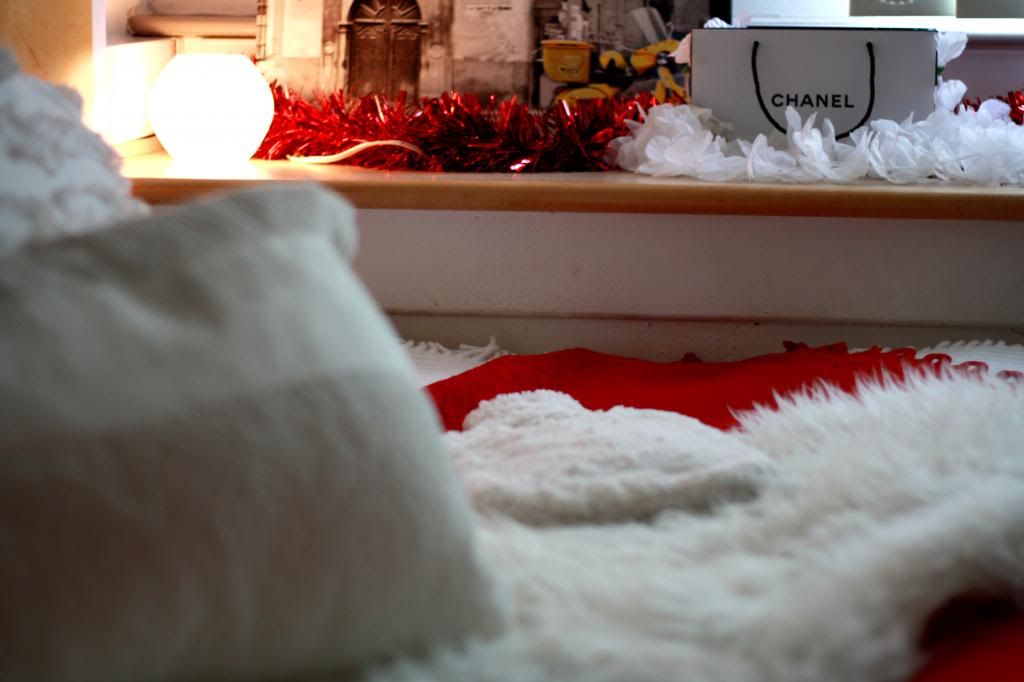 I love Christmas time so I just had to get some new decorations for my room, and they didn't even cost that much, about 10 pounds from Primark! I didn't want to put too much money into decorating my room here since I will be back in Finland soon with my family, but I had to get something! My bed is now perfect for cozy movie nights and I already made Emma watch the must-see Finnish Christmas movie - Santa Claus and the Witch Drum!
Anyway, now I need to do some revision for my last exam before the holidays. Have a nice week everyone!
Joulun tienoilla innostun aina ihan hirveästi kaikista joulukoristuksista sun muista, joten olihan mun ihan pakko käydä hankkimassa muutama koriste tännekin, vaikka pian lennän Suomeen perheen luokse. Kaikki koristeet yhdessä maksoi alle 10 puntaa Primarkissa, eli ihan hyvä diili opiskelijalle. Nyt on kyllä mukava viettää leffailtoja pimeinä talvi-iltoina, ja sainkin Emman katsomaan Joulupukki ja Noitarummun itsenäisyyspäivänä ja vähän Linnan juhliakin ("eli me katotaan tätä kättelyä kuinka kauan??" haha..)
Nyt koitan saada vähän opiskeltua viimeistä tenttiä varten ennen lomia. Hyvää viikon alkua kaikille!