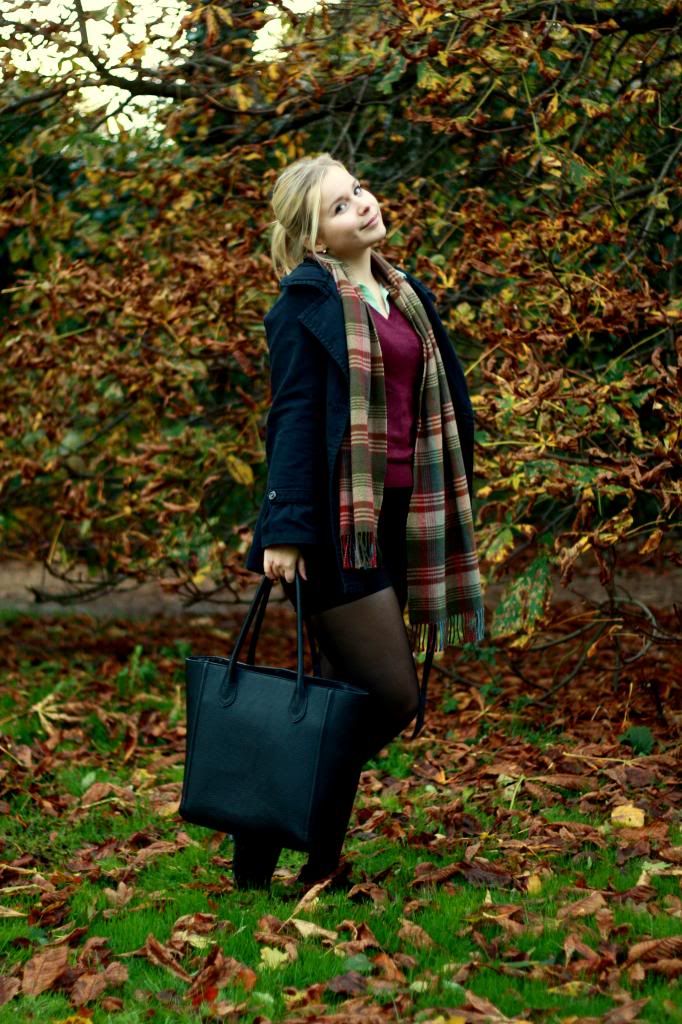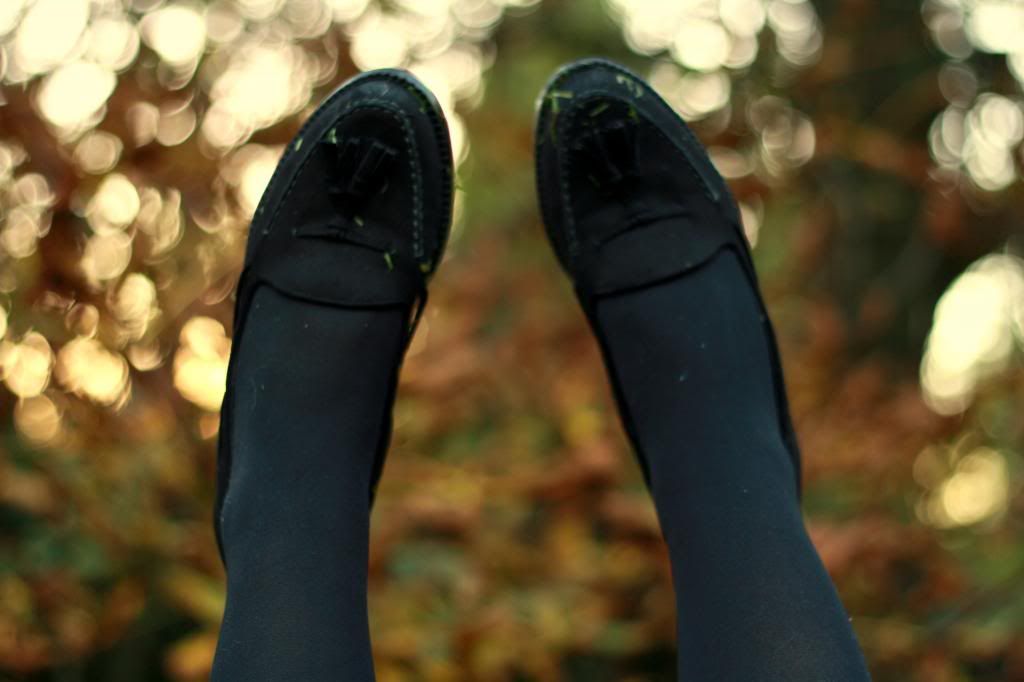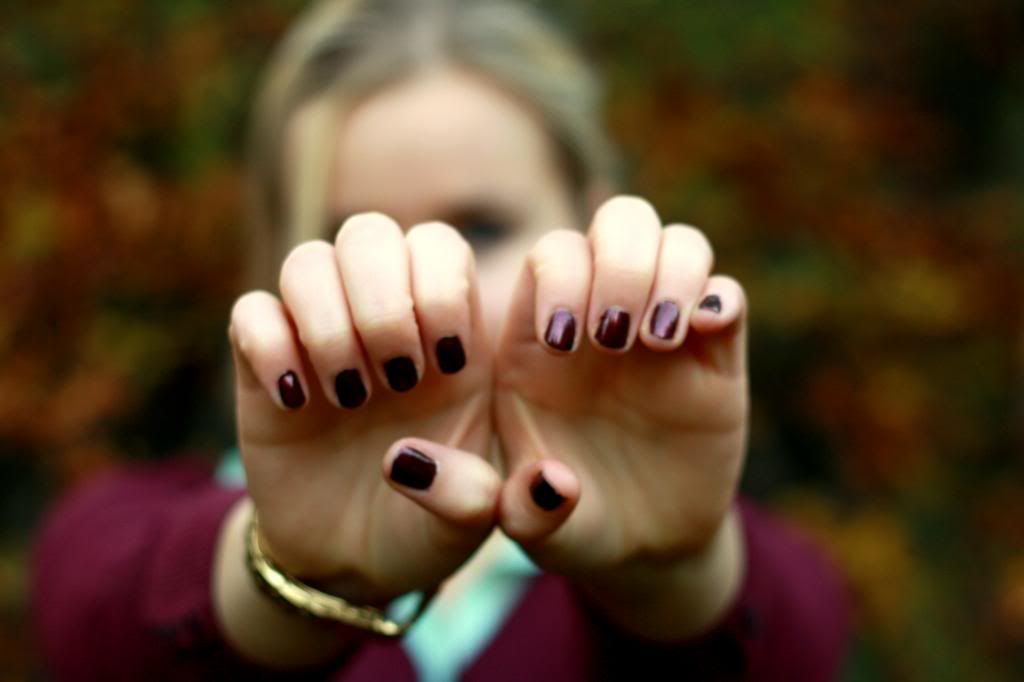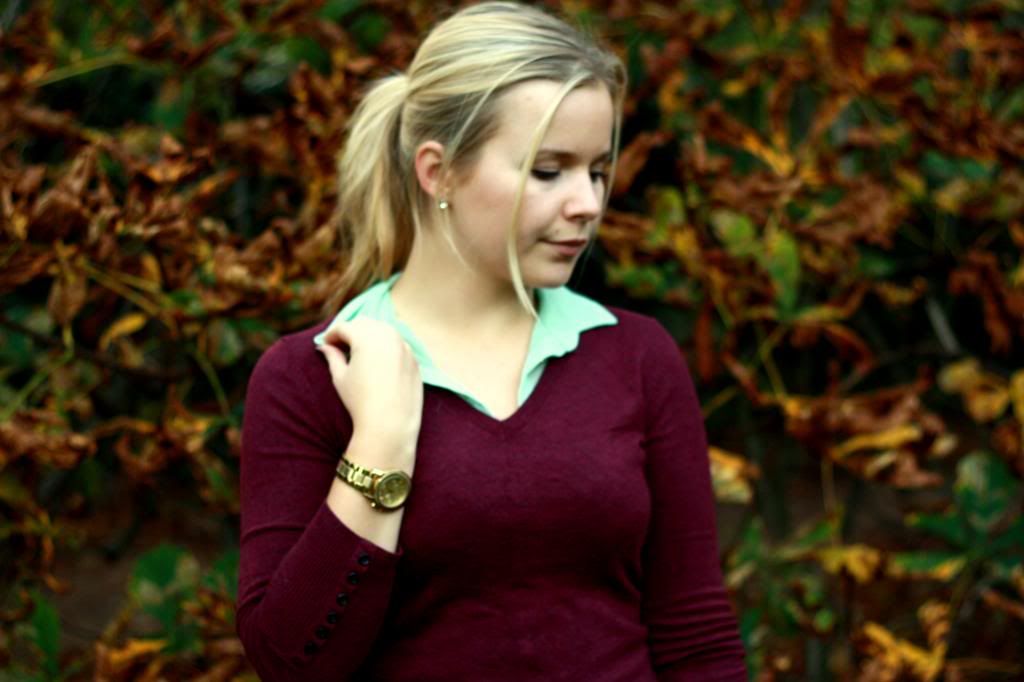 Sweater - Gina Tricot, shirt - Primark, bag & nail polish - H&M, scarf - Mulberry, shoes - New Look
Another outfit inspired by the autumn colours, I can't help the fact that I always get inspired by the current time of the year. In spring I wear a lot of pastels, while in autumn I gravitate towards the colours of falling leaves (as you can see).
I feel like I've been so busy lately, even though I just had my first assignment and I know the real busy time will begin only now - I'm a bit worried how I will be able to manage my time then! Anyway, now it's time to go and do some work in the library - since I started waking up early and going for a morning run with Emma I've been increasingly productive, I definitely recommend it for everyone!
If you're like me and have a lot of work and assignments to do, good luck! And if not, well, enjoy the last days of autumn :)
Jälleen asu, jonka inspiraatio löytyy syksyn väreistä. En mahda sille mitään, että inspiroidun aina siitä vuodenajasta, joka on juuri meneillään. Esimerkiksi keväällä rakastan pastellivärejä, kun taas syksyn lempivaatteet ovat ruskan värisiä (kuten näkyy).
Viimeaikoina oon ollut kauheen kiireinen, vaikka vasta tänään oli ensimmäinen tentti ja tiedän, että varsinainen kiire alkaa vasta nytten.Vähän kyllä huolestuttaa, miten tuun selviytymään kaikista tenteistä ja kiireestä! Nyt lähden kirjastoon, jos vaikka saisinkin jotain opiskelua aikaseksi. Sen jälkeen kun päätin alkaa heräämään aikaisin aamulenkille Emman kanssa oon saanut enemmän ja enemmän aikaan, suosittelen muillekin!
Lykkyä tykö kaikille, joilla on myös tentit sun muut kiireet odottamassa ja kaikille muille ihan vaan hyvää loppusyksyä! :)