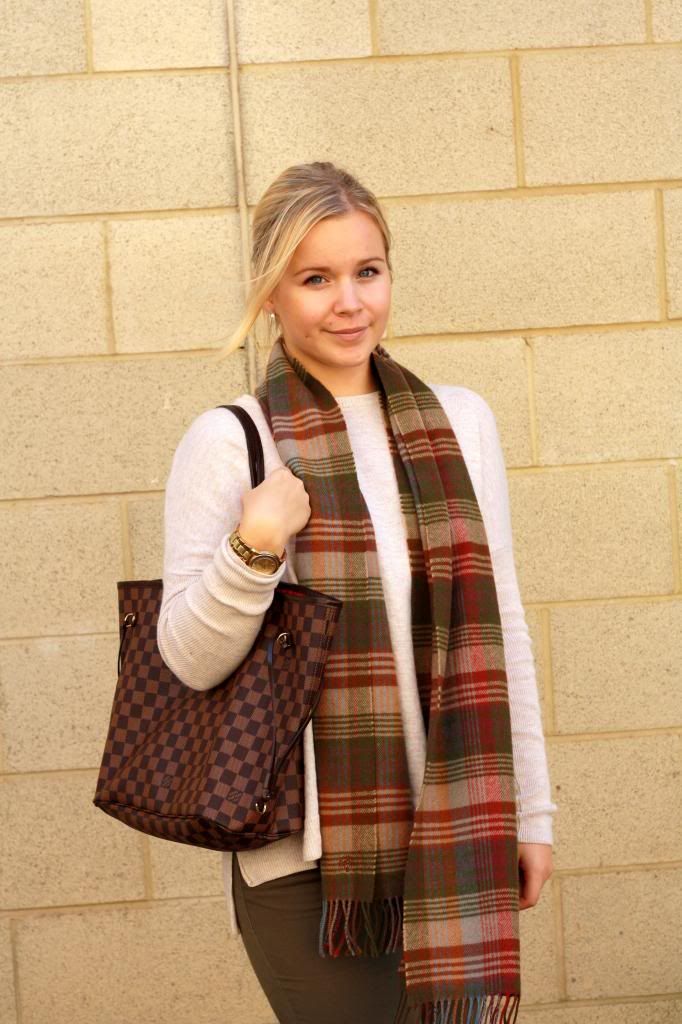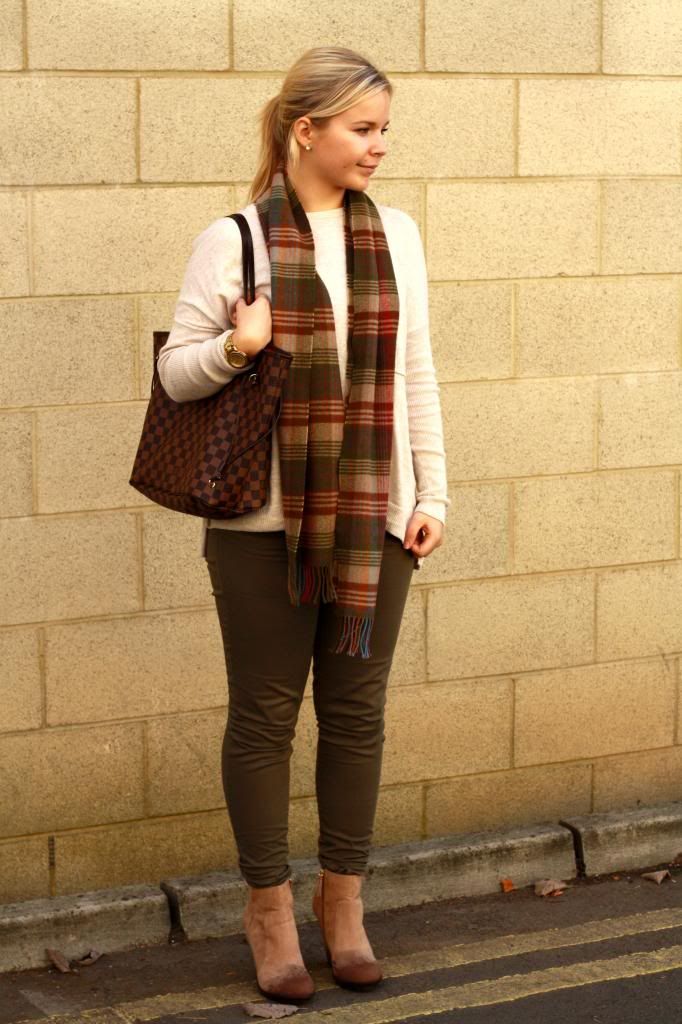 Scarf - Mulberry, bag - Louis Vuitton, sweater - Monki, jeans - BikBok, watch - DKNY , shoes - Zara
Hi everyone, just showing you an outfit from last week when we still had nice weather. Lately it has been all rainy and dark, but at least I have no reason not to do my reading or to miss the next episode of Revenge. Now I'll continue with the studying and after that we have a girls' night with hot men in Suits, Ben&Jerry's and in the best company - what could be better?
Moikka kaikki! Tässä asua viime viikolta, jolloin saatiin vielä nauttia hyvistä syyskeleistä. Viime päivinä on vaan satanut ja ollut kauheen synkkää, mutta ainakaan ei oo syytä jättää lukemisia välistä tai missata Koston uusinta jaksoa. Nyt opiskelun pariin ja sen jälkeen tyttöjen ilta hottien miesnäyttelijöiden, Ben&Jerry'sin ja mahtavan seuran kera - mikä voisi olla parempaa?